KW Blog
By Rachel Adams Lee
Mar 11, 2019 3:26:07 PM
I would bet that at some point in your career, you've questioned whether or not you should build a team. Maybe you've already embarked on your journey. Maybe you're working three transactions too many and are thinking, "At what point do I get help? And is help really all I want, or could I grow this hustle into something bigger?"
Welcome to the conversation ambitious solo agents and team owners have in our heads. You're one of us!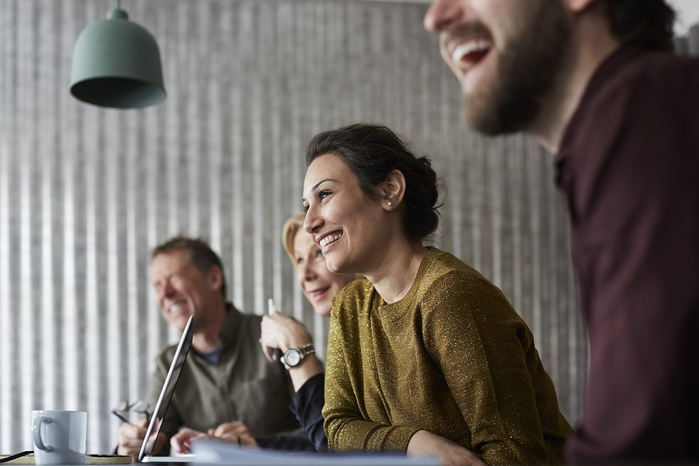 My journey started in 2012. I made the bold decision to quit my full-time, salaried job to pursue my next professional life in real estate. My first year in real estate, I sold 39 homes. Listing those homes was all about my own discipline and consistency. For eight months straight, I knocked on 200 doors a week. As my success grew, so did my plate of responsibilities. The moment I forgot to order an appraisal and install a sign for a listing, I knew I needed leverage.
My first two hires were a transaction coordinator and a showing agent. Within 12 months, I took my business from 39 listings sold to 109. The third year, we sold 123 listings and made it onto the Wall Street Journal's Top 1,000 agents in the country. Seven years into this big, bold leap, The Rachel Adams Team has grown to 15 people. I'm still the lead listing agent and still full time in real estate.
When you read the CliffsNotes to the start of The Rachel Adams Team, it sounds like a series of easy-breezy steps from solo agent to top-producing team. The reality is, I made some big mistakes along the way. But with those mistakes also came many lessons, breakthroughs, and moments of validation that I was on the right path.
Mistake #1: Starting a Team Too Soon
The first team I built imploded. I lost my best friend at the time and could only sit back and think, "Where did I go wrong?" The first thing I did wrong was in not assessing whether I was prepared with the right standards, systems, and financial discipline to bring on more buyer and seller agents. More on these mistakes below.
Mistake #2: Not Setting Clear Expectations
In my head, I knew I door-knocked 200 homes and set three listing appointments a week. I knew our standard was a minimum of three open houses a month. Somewhere along the way, however, I forgot to set those expectations with my new team.
Mistake #3: Not Having Standards and Systems in Place
In order to start a real estate team, you have to have your systems and standard operating procedures dialed in. This was a breakthrough moment for me. I literally drew a line down the middle of a piece of paper with my expectations for myself and my expectations for the agents and administrative support team members joining the company. Even today, we are refining our systems and processes.
Mistake #4: Not Being Diligent About My P&L
When you're growing a team, there's a lot to do. One thing I didn't prioritize was managing my profit and loss statement. When I did start monitoring it regularly and being critical about the transactions, I realized we were spending a lot of money on things that weren't generating a return.
Mistakes often reveal the tactical and practical errors made that can be fixed with a change in how something is done. Lessons are those big themes that can only come from self-reflection on things like behavior, strategy, or approach. Here are a few of my favorite lessons.
Lesson #1: Lead by Example
In real estate, there are certain areas of discipline that are required of any lead listing agent and their team members. Lead generation and time blocking are critical. Doing the right thing and leading with integrity are also monumentally important. As the leader of a real estate team, you have to hold yourself accountable to the same standards you set for the team and then consistently show up.
Lesson #2: Grow Yourself as a Leader
Investing in continuing education is so important. I make time to go to classes, to read, and to listen to podcasts so that I'm continuing to grow and can be the best leader for my team. I also have to have fresh content for the team as well!
Lesson #3: Always Be Recruiting
Whether you like it or not, there will be a certain amount of turnover in your business. It's natural. Make sure you are regularly scouting for that next talented team member that can backfill an open position.
Lesson #4: Have an Abundant Mindset
I got into real estate to help families achieve the American Dream to buy a home. Today, that's still true. Now, we have an amazing team of 15 talented and driven agents who can each help 15 families or more with that same vision. I encourage you to really question your motivation for starting or expanding your real estate business and always check to make sure they come from a place of abundance for others.
Lesson #5: Be Willing to Let Go of Control
This has been the hardest lesson for me. My MAPS Mastery Coach reminds me that, "No one is going to do it exactly like you or as good as you. But if you can find someone that is 80 percent, that's how you grow your team. You help them become 90 and 100 percent of their potential." Letting go is challenging. But if you want your life to change, you want more freedom and flexibility, and you want to make more of an impact on your community – you have to be able to let go.
To start a real estate team or not, that is the question on the table. I'll leave with you some final pros and cons to consider:
Reasons Not to Have a Team

You want to make more money
You don't have your systems set up yet
You don't lead by example
You don't lead generate every day
Reasons to Have a Team


You have your systems extremely dialed in
You are ready to expand your leadership skills
You care more about growing others
You want more time
You want to be able to help more people financially and make a bigger impact on your community.